Paint Colors into a Sunset
We are literally going to paint extra color into the sunset and sunrise areas. This technique is most effective when there is already color in the sky, which you can enhance.
This is the example image we'll be working with:
Puerto Natales, Chile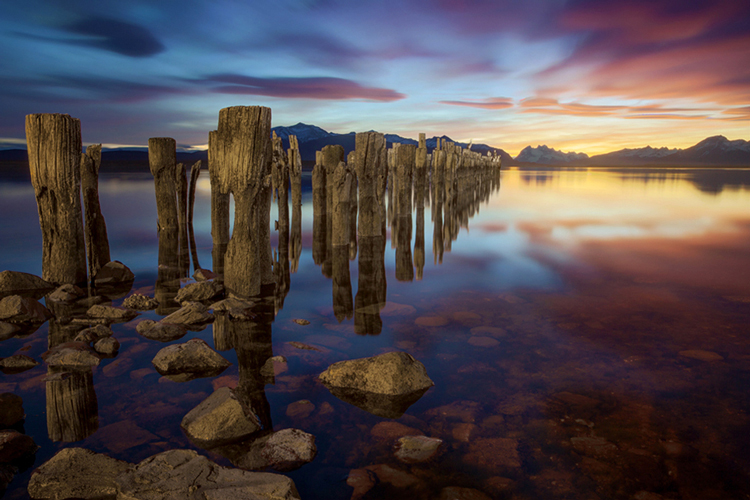 The two things we're going to do here is paint more pink into the sky and water, and paint more orange into the area of the sun.
Here's a "Before" and "After" comparison using the Painting with Warmth technique: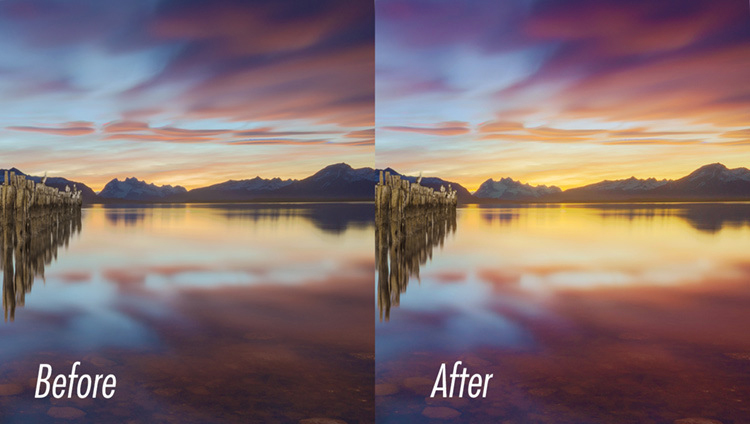 Below, you'll see steps 1-6 for creating the first effect. And here is a screenshot, so you can visualize the steps.