Jimmy Mcintyre is a travel photographer and educator. His photos have been published in local and national magazines, including the BBC. His online courses on digital blending and post-processing can be found in his official website. You can also check out his exclusive tutorials on 500px ISO here. In this tutorial, Jimmy shares his expert tips and videos on post-processing landscape photos. Read on and get inspired!
There is nothing quite like the power of a stunning landscape or seascape image in transporting us momentarily to a world of wonder, magic, danger, beauty…the list is almost endless. Nature enchants us. As photographers, our imaginations often swirl with ideas when we witness one of its magnificent creations.
How much we choose to infuse our imaginations with nature's true scene in our photography is a matter of personal enjoyment. In this article, I present to you 8 post-processing techniques for landscapes, some of which will help to restore the natural scene as you saw it, some will enhance that scene further, and some will push your imagery beyond that of reality.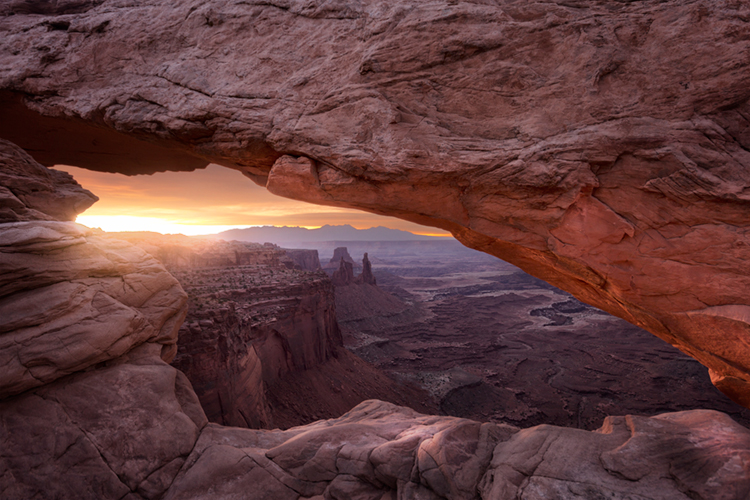 Remove Lens Flare
Shooting directly into the sun is a tricky process, but it can often produce some beautiful results. One of the main challenges we face is lens flare from the sun. Sometimes, lens flare adds to a scene, and other times we'd prefer to be without it.
I created this tutorial to show you how to control lens flare in the field and in post-processing. And, as a bonus, I went through the full digital blending workflow, which will hopefully give you a few other handy tips.